You're probably here because you have heard about dental implants and plan to get them for yourself, but have a few doubts in mind that you wish to be cleared out. Strong, stable and next best to a natural tooth, dental implants, are titanium screws or posts that a dentist surgically places into the jawbone. Once in position, new teeth (prostheses/crowns) are fixed onto these screws.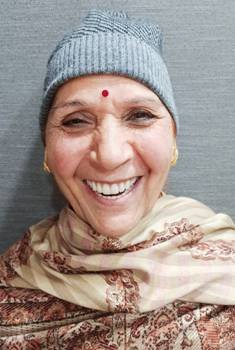 Dental Implants are considered the most effective way to correct your smile and can replace one tooth or even a full arch (all teeth in a jaw). They look, feel and perform like natural teeth. According to the American Dental Association, "Implants are an excellent long-term option for restoring your smile. In fact, the development and use of implants are one of the biggest advances in dentistry in the past 40 years."
Yet myths about dental implants persist, preventing few qualified candidates from getting the dental help that they need. Here, we debunk ten of these most common myths so you can consider whether dental implants might be right for you.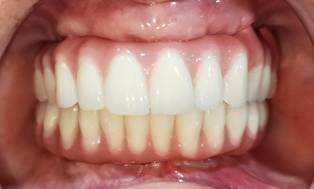 Dr. Ujjwal Gulati, Director and Head of Indiadens, is one of the best oral and maxillofacial surgeons in South Delhi. He has successfully completed more than 5000 dental implant surgeries since the year 2005 and is one of the best dentist/dental surgeons to consult for dental implants.
MYTH: Getting dental implants is painful.
FACT: Your teeth and gums would be numb during the surgery. You might feel slight pressure but no pain.
MYTH: Dental implants are extremely expensive.
FACT: The cost of a dental implant is comparable to good quality zirconia (metal-free) bridge. Additionally, it is a one-time investment that saves you from damaging(trimming) your natural teeth.
MYTH: Dental implants can only be done in young people / Dental implants cannot be done in the elderly.
FACT: Medical fitness or the general health of the patient is more important. A patient may be medically fit to undergo dental implants at the age of 90 and may be deemed unfit even at 45-50 years of age.

The eldest patient operated on for dental implants by doctors working at INDIADENS (Dr Ujjwal Gulati) has been 89+ years.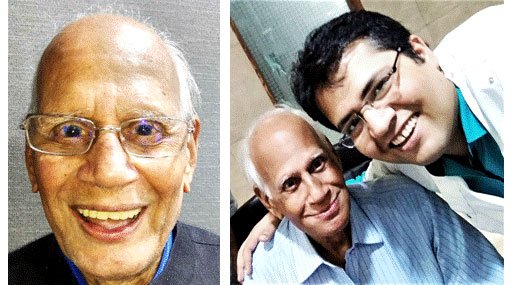 MYTH: Dental implant surgery takes a long time to heal.
FACT: Initial healing after implant surgery takes 3-5 days, however, in some cases it might extend to 7-10 days if a relatively extensive procedure has been done. Complete integration of an implant and placement of a permanent tooth over an implant may take 2-6 months depending upon the complexity of the procedure.
MYTH: After getting dental implants, you don't need dental check-ups anymore.
FACT: Regular dental follow-ups are required after every 6 months to 1 year. This would further depend on your systemic condition and oral hygiene maintenance.
MYTH: You need a dental implant for every missing tooth.
FACT: If you are a good candidate for this procedure, we can replace an entire arch of teeth using just four or six dental implants.
MYTH: Dental implant procedures involve a painful recovery.
FACT: If the post-treatment precautions and medicines are taken properly by the patient, and the oral hygiene is maintained well, then the recovery period is short and well within your comfort zone.
MYTH: Dental implants can damage your gums and jaw.
FACT: The thought of having a metal implant inserted into your gums and jaw may be frightening. Though it may seem counterintuitive, dental implants actually protect your teeth and overall mouth health. They protect your mouth in two ways:

Preserving Adjacent Teeth: Dental implants remove the need to trim down adjacent teeth to keep your full smile in its best shape.
Preserving Bone: When the jawbone does not have a natural tooth root anchored into it, that section of the bone begins to deteriorate. Dental implants substitute the tooth roots and when a restorative crown is placed on an implant, it transmits force and pressure into the jaw, just like a natural tooth would. In turn, this stimulates the underlying tissue and encourages a stronger jaw, which prevents the resorption of bone tissue.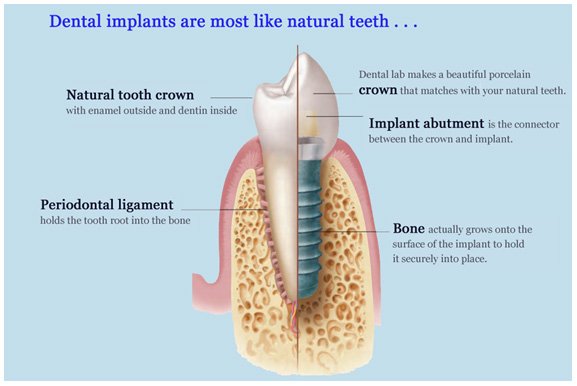 MYTH: Dental implants look fake
FACT: When done correctly, nobody gets to know that you have had dental implants. The actual implant is buried underneath the gum, so is not be visible, and the new artificial tooth is fixed onto it. The false tooth is made from an all-ceramic (zirconia) material and is indistinguishable from a normal tooth.
MYTH: I cannot get a dental implant several years after extraction.
FACT: You may still be an eligible candidate for a dental implant even after years of extraction.

The primary factor for a dental implant is your bone health and not so much the number of years since your tooth extraction. Even if the extraction was done years ago and you've been wearing dentures or a bridge, you may still be able to switch to a dental implant.

It would be best to book your appointment at Indiadens for the correct assessment of your bone health.
What makes Indiadens a Leading Centre for Dental Implant Surgeries?
Indiadens offers a unique blend of high-quality dental treatment at an affordable price.
Highly skilled and experienced implantology team: The implantology department is headed by our Director and founder Dr Ujjwal Gulati, who is an Oral and Maxillofacial Surgeon and is well-known for his proficiency in dealing with highly complex implantology cases. His skill and experience along with the latest infrastructure and biomaterials make dental implant treatment at Indiadens a unique and unforgettable experience.

State-of-the-art minor OT equipped with ultramodern equipment including Sedation facility: We have an in-house minor operation theatre equipped with an ultramodern armamentarium to render the best dental implant treatment under ideal sterile settings. It is one of the very few dental implant centres/clinics which is also equipped with an inhalation/conscious sedation facility for dental implant treatment.

World-class biomaterials: The dental implantology department at Indiadens brings together the products and equipment from internationally acclaimed companies like Straumann, Geistlich Pharma, Nobel Biocare, Novabone (MTF biologics), W&H, Biolase, Johnson & Johnson, Dentium, Osstem, etc to make sure that our patients receive the best treatment as per international standards.

Transparent system: The patients are detailed about the make/company of each and every biomaterial used. The same principle is applied to the type of prosthesis fabricated over the implants. The same is handed over in writing to the patient in the treatment summary.

Reasonable charges: The icing on the cake for all patients is that despite such high-quality standards in infrastructure and human resources, the cost of treatment at Indiadens is extremely reasonable.