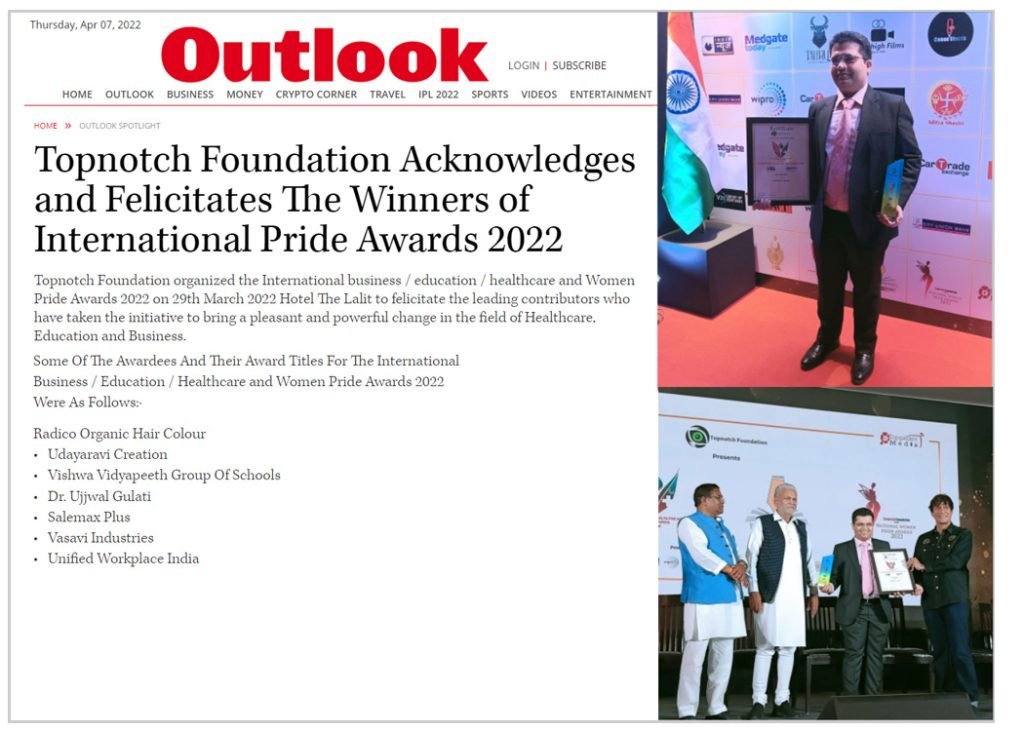 Source: Outlook India News Magazine
Dr. Ujjwal Gulati, Director and Head at Indiadens, was recently honoured with an award for the "Best Dentist of the Year" by the Topnotch Foundation at the International Healthcare Pride Awards 2022. The awards function was held at The Lalit Hotel, New Delhi, on the 29th of March, 2022. Its telecast and media partners included Outlook Magazine, Medgate Today Magazine and India News Channel.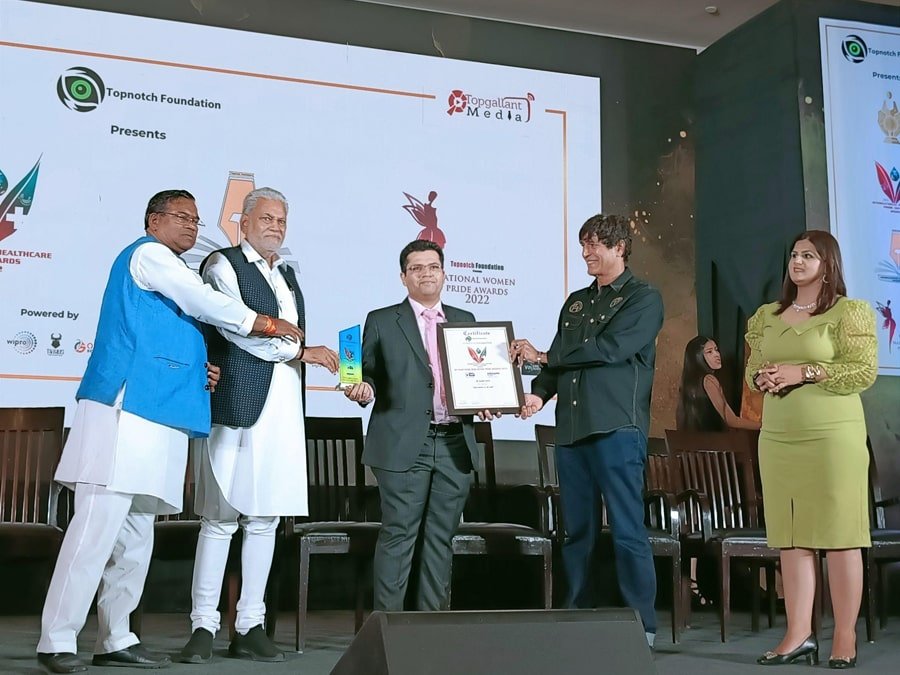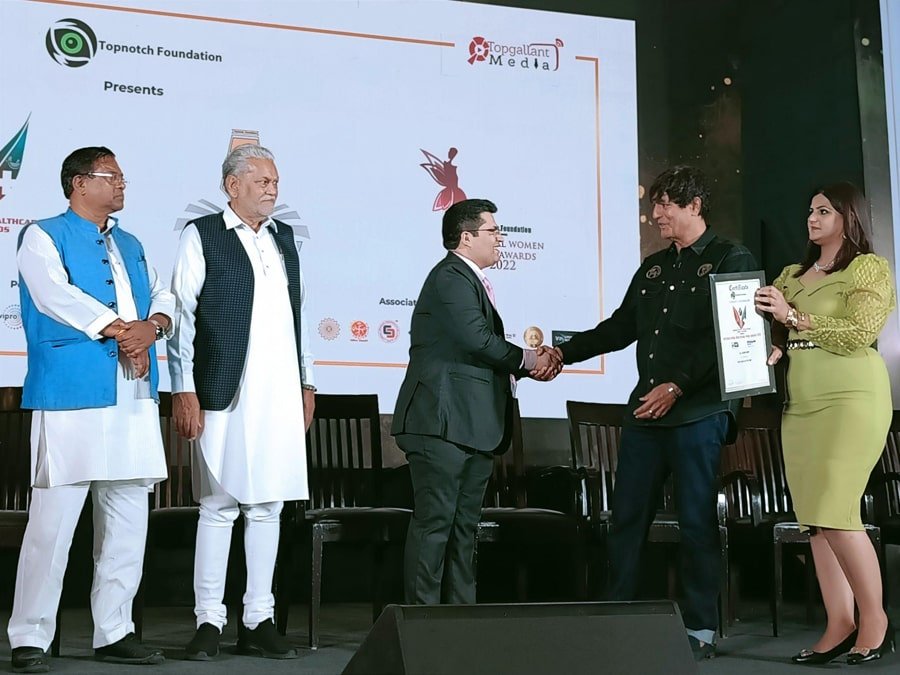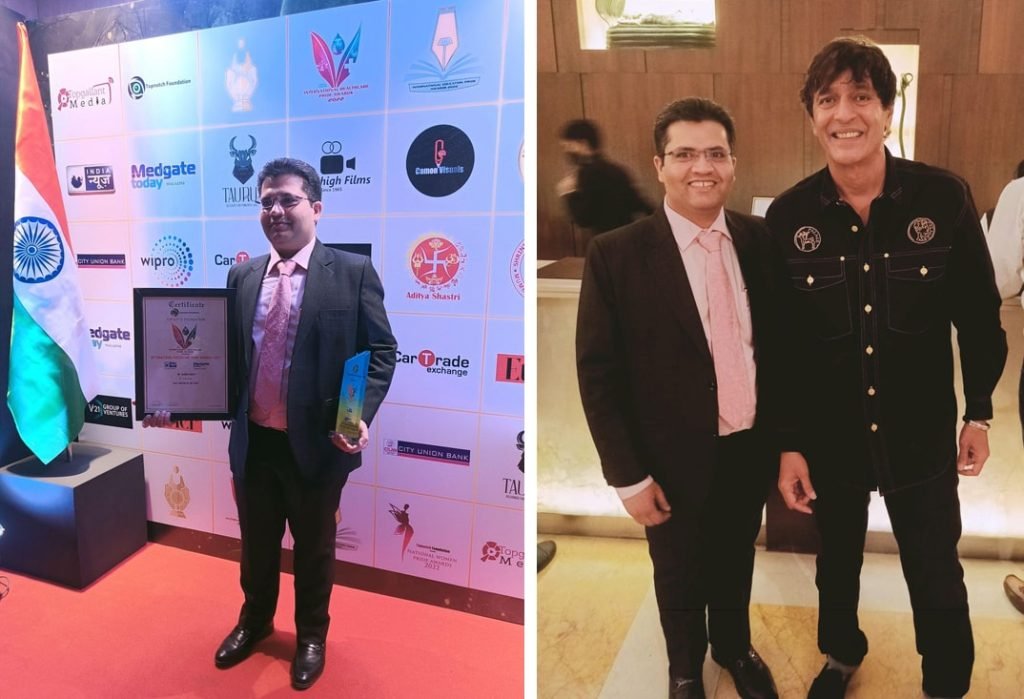 The ceremony was attended by:
Mr G. Kishan Reddy (Union Minister of Tourism, Culture and Development of North Eastern Region, Govt. of India),
Mr Ramdas Athawale (Minister of State in the Ministry of Social Justice and Empowerment),
Mr Ashwini Kr Choubey (Minister of State in Ministry of Social Justice and Empowerment),
Mr Purshottam K Rupala (Minister of Fisheries, Animal Husbandry and Dairying)
Mr Faggan Singh Kulaste (Minister of Rural Development and Minister of Steel)
Mr Chunky Panday (Indian Film Actor), and
Ms Anka Verma, Former (Ms Ukraine)
Dr. Ujjwal Gulati is one of the best oral and maxillofacial surgeons in India. He leads the team of dental surgeons at Indiadens, making it one of the leading centres for dental implant surgery in Delhi NCR. Indiadens also possesses high-end infrastructure like a specially designed minor OT (Operation Theatre) and cutting-edge technology to support the esteemed team of dental implant surgeons.