Wisdom teeth are the last teeth to erupt in the oral cavity and hence they are often left with less space in jaws to grow in proper position. This is due to the decrease in jaw sizes of humans with evolution. Non-eruption/partial eruption/eruption in improper position gives rise to many potential problems like:
Recurrent pain and infection
Cavities in wisdom teeth
Cavities in adjoining teeth
Jaw joint pain and other problems
Untraceable nerve pain
Cysts
Tumors
Crowding of teeth
Third molar teeth extraction may not be required if they are:
Healthy
Grown in completely (fully erupted)
Positioned correctly
Biting properly with their opposing teeth
Able to be cleaned as part of daily hygiene practices

Here is a list of 5 main reasons / situations in which wisdom teeth (third molar) removal / wisdom teeth extraction becomes unavoidable:
Repetitive inflammation or infection in surrounding gums (pericoronitis)
Wisdom tooth with cavity that cannot be fixed due to improper position / angulations / eruption.
Wisdom teeth causing crowding or for prevention of crowding after orthodontic treatment
Wisdom teeth involved in cysts or tumors.
Wisdom teeth contribute to jaw joint pain and discomfort.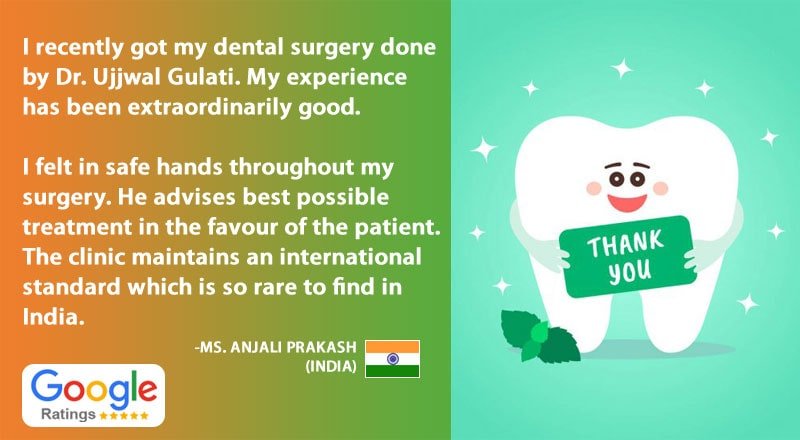 Indiadens is one of the leading centers for surgeries of the face and jaws with Dr. Ujjwal Gulati leading the team of dental surgeons. Indiadens has been awarded "Most promising clinic of the year" award for its international level infrastructure and protocols.
Why Indiadens?
Highly skilled and experienced surgery team: The surgery department is headed by our Director and founder "Dr. Ujjwal Gulati", who is one of the best Oral and Maxillofacial Surgeon and is well-known for his proficiency in dealing with highly complex oral and maxillofacial surgery cases. He has been awarded "Best Dentist of the Year award" for his professional excellence.
State-of-the-art minor OT: We have an in-house minor operation theater equipped with an ultramodern armamentarium to render the best treatment under ideal sterile settings.
Inhalation sedation: The OT is also equipped with an inhalational sedation/conscious sedation/nitrous oxide facility for apprehensive/fearful patients.
World-class infrastructure and equipment: The surgery department at Indiadens is equipped with ultra-modern equipment like atraumatic electric motors, piezosurgery unit, laser, and PRF(platelet-rich fibrin) centrifuge, etc. to give you the best surgical experience.
Reasonable charges: The icing on the cake for all patients is that in spite of such high-quality standards in infrastructure and human resources, the cost of treatment at Indiadens is extremely reasonable.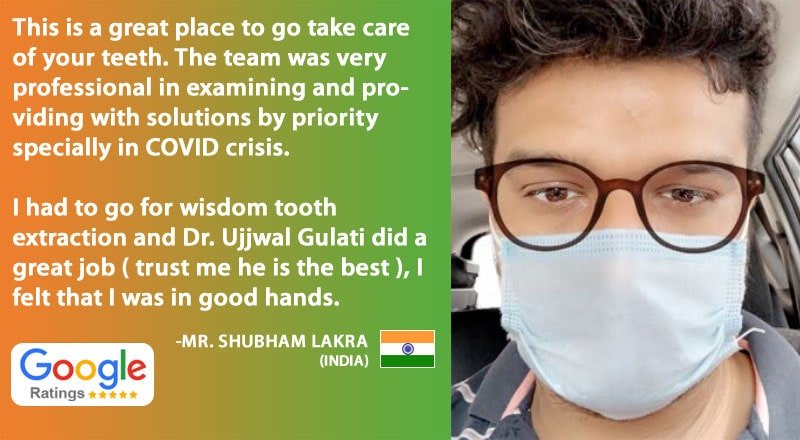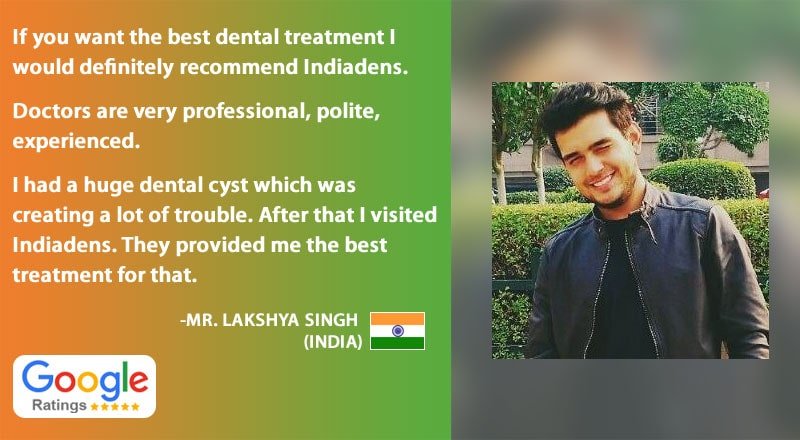 This is why Indiadens is considered one of the best dental clinics in South Delhi for minor surgical procedures like third molar extraction. Another reason for Indiadens being one of the most preferred clinics in Delhi NCR (India) for wisdom tooth removal is the extremely reasonable cost of wisdom tooth removal in spite of high-end infrastructure, supreme levels of sterilization and the best of dental professionals.