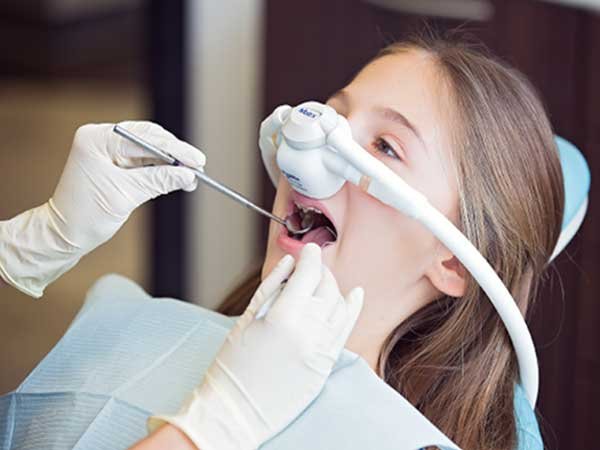 Have you ever imagined "Sleeping like a baby" in a dentist's chair keeping all the stress and anxiety at bay.
It is possible using the technology of Nitrous oxide sedation.
Nitrous oxide sedation or Conscious sedation or Inhalation sedation is a completely safe and mild way to relieve a patient's anxiety during dental treatment. It makes him/her feel relaxed and treatment. This technology is widely used in developed countries like the USA, Singapore etc. and is being put to use at INDIADENS for the benefit of our patients, especially fearful and apprehensive ones. It is one of the safest means to experience the "comfort" of modern dentistry.
It is sometimes also referred to as "magic air".
INDICATIONS OF NITROUS OXIDE SEDATION
Reduce anxiety
Increase patient comfort
Increase pain threshold
Suppress gag reflex
Increase tolerance to longer appointments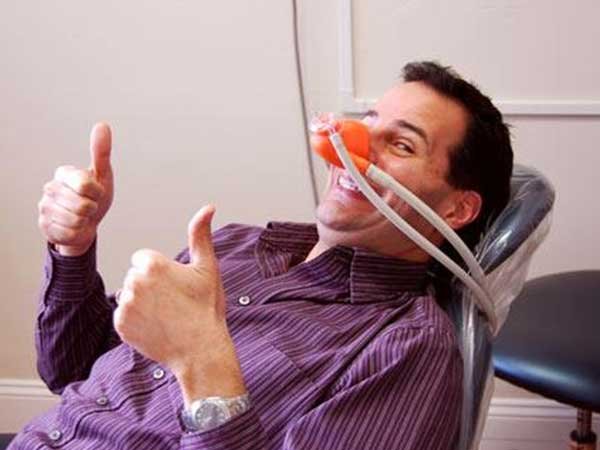 WHAT TO EXPECT
If you are looking for comfortable dentistry in Delhi NCR, then INDIADENS is the best dental clinic that offers the facility of oral conscious sedation.
It is usual to have two or more appointments. At the first appointment (assessment), your full dental and medical history is evaluated and the methods of providing dental treatment would be explained (with or without conscious sedation).
If you agree to undergo the dental treatment under inhalation sedation, then it is performed in the second appointment.
If any further information/consultation is required, then your general medical practitioner or specialist is contacted.
It is an excellent modality to make your dental procedures extremely comfortable. It can be used in procedures like dental implants, wisdom teeth extraction, minor oral surgeries, smile designing, veneers, crowns and bridges, root canal treatments.
WHAT WILL HAPPEN DURING THE SEDATION PROCEDURE?
It is carried out by making you inhale a mixture of nitrous oxide and oxygen (laughing gas or happy air) through a small nose piece fitted onto your nose.
Once you are sedated, and feel drowsy and relaxed, the dentist may numb the site of dental treatment. A numbing gel, followed by an injection may be used to reduce the chances of any discomfort.
When the dental treatment is completed, the nitrous oxide mixture is stopped and replaced by oxygen. The nosepiece is taken off, and you are made to sit up in the dentist's chair and will continue to recover for a few minutes.
You can leave the surgery/dental practice once you have fully recovered. This usually takes about 30 minutes after the treatment has ended. The doctor or a member of the dental team monitors you during the recovery.
ADVANTAGES OF CONSCIOUS SEDATION DENTISTRY
Fast and easy to administer
Safest means of sedation in dentistry
Relieves pain
Increases comfort
Reduces anxiety and gag reflex
No use of needles
Short recovery time
RELATIVE CONTRAINDICATIONS OF NITROUS OXIDE SEDATION
Nasal obstruction
Lung or heart diseases problems
Upper respiratory tract infection
Claustrophobia
Severe emotional disturbances
Pregnant patients – especially in first trimester