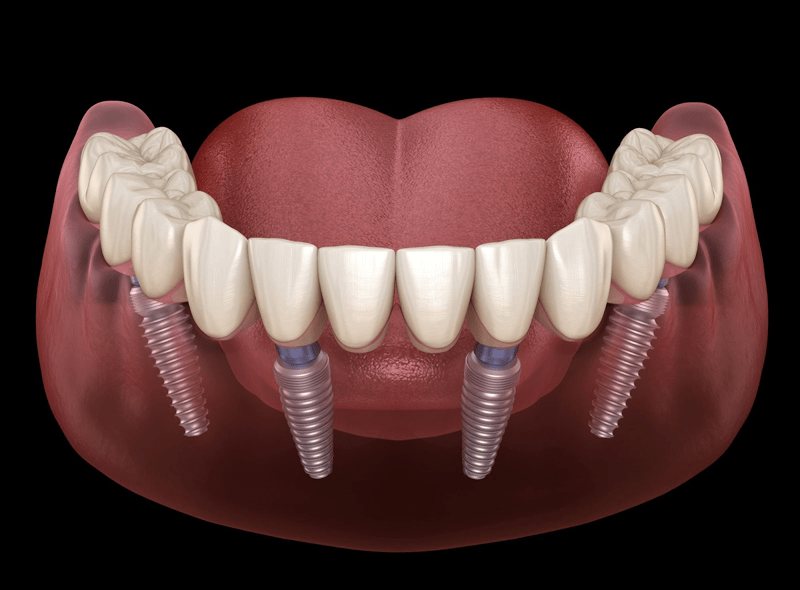 At Indiadens, which is one of the best dental clinics to undergo reasonable and affordable ALL ON 4 dental implant treatment, we consider many factors and then personalize the treatment plan. This has become a widely popular technique of late due to its multiple advantages.
What are All-on-4 implants?
All on 4 is a technique by which all the teeth (from first molar to first molar) in a jaw are replaced by taking support from just 4 implants. This is done by a precise placement of 4 implants. When a full arch (single jaw) receives fixed teeth over 4 implants, it is called "All-on-4" implant.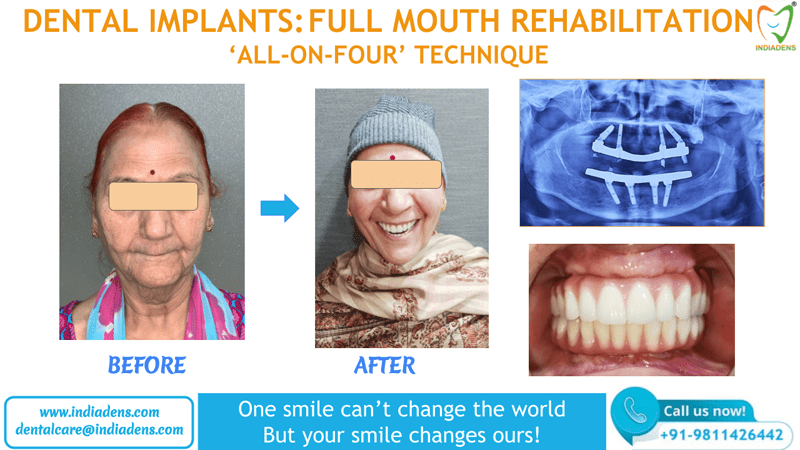 Who is the good candidate for All-on-4 dental implants?
One who has lost all the teeth on the upper and lower jaw can undergo all-on-four implants.
One who has only a few teeth left but retains their oral functions.
Incase of severe / repetitive periodontal issues
Cannot undergo extensive bone grafting procedures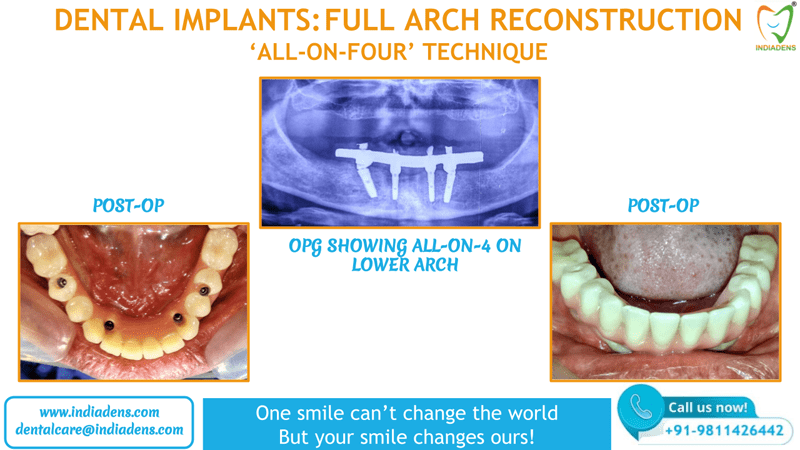 Benefits of all on four implants
Cost-effective
Time-effective
Less invasive as there is only four implants, instead of one for each tooth
Less recovery time
No pain or friction between dentures and gums
Long-lasting, since implants are fused to the bone and last a lifetime
Aesthetic and functional
The cost of "All-on-4" dental implant treatment at Indiadens dental clinic starts at INR 90000/- (Ninety thousand only)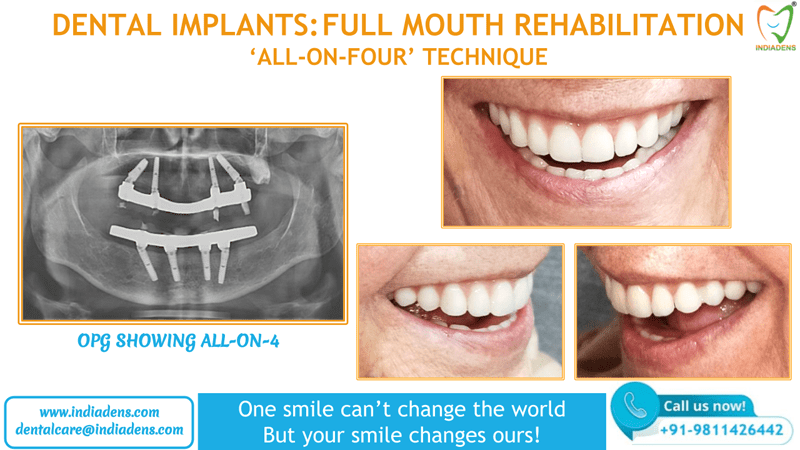 Complications of Dental Implant Treatment
At Indiandes, we have extremely high success rates for dental implant treatment owing to the superlative team of specialist dental implantologists and high end armamentarium and infrastructure.
There is no complication as such for all-on-4 implant procedure. Complication can only occur if the patient is not maintaining the usual oral hygiene habits such as proper brushing, flossing and also by scheduling regular checkups.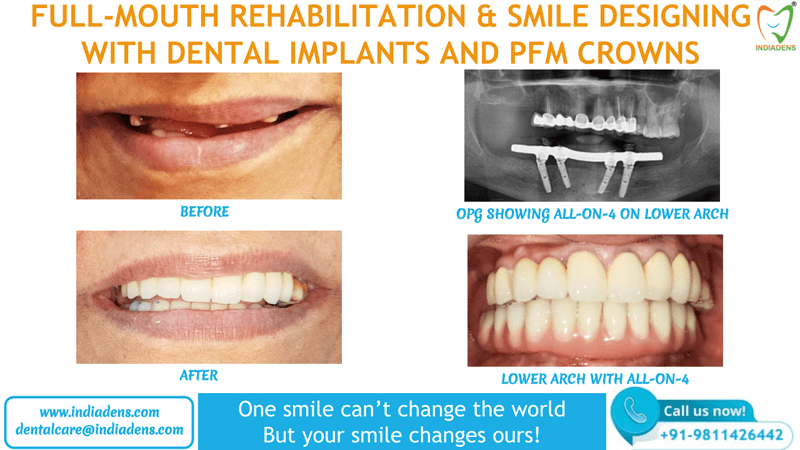 Indiadens is the best dental Clinic in Delhi NCR to get your dental implant treatment done.
Dr. Ujjwal Gulati, one of the best oral and maxillofacial surgeons in India, leads the team of dental surgeons, making Indiadens one of the leading centers for dental implant surgery in Delhi NCR.
Indiadens also possesses high-end infrastructure like a specially designed minor OT (Operation Theater) and cutting-edge technology to support the team of dental implant surgeons.
It has become one of the favourite destinations for dental implant tourism for patients travelling from various countries for the best quality dental implants at affordable costs.
The cost of "All-on-4" dental implant treatment at Indiadens dental clinic starts at INR 90000/- (Ninety thousand only)