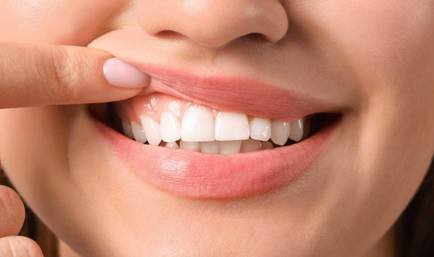 What is gum disease?
Gum disease starts with redness and puffiness of gums. It is due to the food debris left over teeth that has not been cleaned due to lack of proper brushing. This stage of gum disease is known as gingivitis.
What happens in gum disease ?
Swollen and bright red gums.
Bleeding while brushing or even eating.
Bad breath.
Tender gums.
Receding gums.
Bad taste in mouth.
What happens if gum disease (gingivitis) is left untreated?
Gums further loosen up. They start receding or start losing the bone support or a combination of both occurs. If still left untreated, the bone support further decreases and teeth start moving. This stage is referred to as "pyorrhoea" by common people. By this stage the damage has become irreversible and irreparable in some cases. When it further deteriorates and is left unattended or untreated, the teeth either fall out or have to be removed by the dentist.
Few ways you can keep your gums healthy.
Brushing the teeth properly is key to having a healthy mouth and gums. The American Dental Association (ADA) recommend that people follow the guidelines below:
Brush twice a day at least using a soft-bristle toothbrush and fluoride toothpaste.
Replace the toothbrush every 3 to 4 months, or sooner if the bristles begin to fray.
Brush the teeth at a 45-degree angle to the gums.
Move the toothbrush in short strokes.
Press gently.
Clean the insides of the front teeth by turning the brush vertically and making several short strokes along each tooth.
Floss
Floss at least once a day.
Flossing helps to remove the debris and food that's beyond your toothbrush's reach.
The best time to floss your teeth is just before going to bed.
Use fluoride toothpaste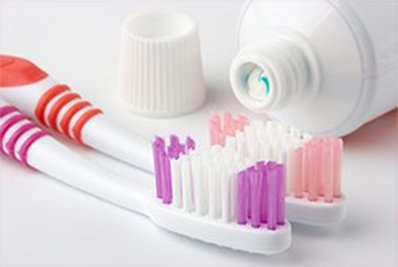 When choosing toothpaste, a person should ensure that it contains fluoride in recommended levels.
Get regular checkups and dental cleanings done.
Your dentist can detect early gum disease symptoms if you see them on a regular basis. This prevents serious disease and hence complications.
The dentist has specific tools and equipment for thorough cleaning and polishing of your gums. He can also prescribe you proper medication along with medicated toothpaste/mouthwashes/gumpaints required for your condition.
Avoid Smoking
Smoking is strongly associated with the onset of gum disease. It also makes the present gum disease worse.
GUM DISEASE IS PREVENTABLE, TREATABLE AND CAN EVEN BE REVERSED.
How laser treatment works in gum disease/ gingivitis treatment?
The laser helps in removal of infected tissue and also sterilizes the gum tissue of any harmful bacteria. By doing this, it initiates re-attachment of gums firmly to the tooth surface. This leads to faster recovery and healthy gums.
How laser treatment is done in INDIADENS
In INDIADENS, which is the one of the best dental clinic in Delhi NCR, we start treatment by removing the plaque and tartar from the gum tooth interface. This is done by using the state of the art equipments which cause no damage to your teeth.
We prescribe certain medications and therapeutic toothpaste/gum paints/mouthwashes for gums to heal.
In the next phase, we use the best and most advanced laser technology to remove the infected and irreparable gum tissue surrounding the root of the tooth.
The laser treatment eliminates the bulk of diseased tissue, but there may be times we have to redo Laser treatment in some areas or even intervene with conventional surgical procedures in some cases.
Benefits of Laser Gum Treatment
Less discomfort – Laser gum treatment is very comfortable than traditional gum treatments.
Faster recovery time – Laser gum surgery can take less recovery time than surgical gum treatment as surrounding healthy areas are left untouched.
Fewer diet restrictions – Traditional treatment requires a soft diet for a couple of weeks after the procedure but with laser treatment you may require only a couple of days and most patients feel healthy enough to resume eating right after treatment.
Less invasive – There are no stitches and no/minimal bleeding during the procedure.
Safe for all – Safe in all kinds of patients, even in patients with diabetes, hemophilia, HIV.
How much does laser gum surgery cost?
The cost of laser gum surgery would depend on the severity of your periodontal infection and the extent of your needs. The laser may target only a single tooth or a few teeth or all the teeth. Also, the severity of the disease would determine the number of laser cycles required. It is thus important for your dentist to examine your condition thoroughly, and then quote an estimate for the treatment. The cost in extremely mild case can be as low as just INR 5000/-.
Indiadens is widely known throughout Delhi NCR for providing the best laser gum treatment at an affordable cost. The team of highly reputed dental doctors led by one of the most eminent oral and maxillofacial surgeons in India, Dr Ujjwal Gulati, work tirelessly to uphold the motto of this institution "Quality and affordability".