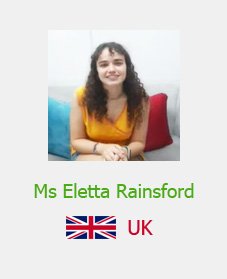 Ms. Eletta, a young optimistic student from United Kingdom (UK) visited our dental clinic at SDA, Hauz Khas branch in South Delhi. She consulted us for an opinion regarding an infection in her upper tooth. She was very satisfied with the diagnosis and treatment planning and underwent a root canal treatment, a minor surgery and all ceramic zirconia crowns.
Eletta was extremely happy with the painless root canal treatment and cosmetic zirconia crowns here. She shares her wonderful experience with us at INDIADENS!
Such feedbacks and words of appreciation not only fills our soul with joy but also makes us feel more responsible to keep up the superlative standards of our practice.