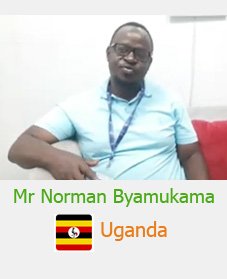 Here is another experience shared by one of our international patients. Mr Norman Byamukama from Uganda, an IIT student came to our dental clinic in South Delhi with terrible pain.

After clinical examination, we advised him for surgical extraction of his third molar. He underwent a painless and uneventful wisdom tooth removal surgery. He was extremely happy with the comforting dental treatment experience rendered by Dr Ujjwal Gulati and was also glad to see the infrastructure and international standards of the clinic.
Such feedbacks and words of appreciation not only fills our soul with joy but also makes us feel more responsible to keep up the superlative standards of our practice.