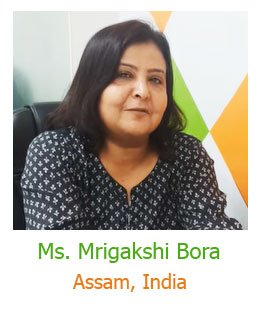 Ms. Mrigakshi Bora, an entrepreneur from Assam visited us with a chronic problem of restricted mouth opening and burning on having food. According to her, "She had everything sorted in life but could not enjoy her food". She could not socialize and felt crippled many times because of this.
One of her friends referred her to Indiadens. She underwent treatment with Dr. Ujjwal Gulati and is extremely happy now.
She has started enjoying her food and it has led to drastic improvement in her quality of life.
We are extremely glad that we could live up to her expectations which made her travel so far to get her treatment worthwhile.
Indiadens is one of the best dental clinics in Delhi NCR, India. It is very well known for its excellence in laser dental treatment at affordable cost. The infrastructure and the facilities here exceed international standards. Indiadens has been awarded "Most Promising Clinic of The Year Award" for "International Level Infrastructure and Protocols Followed During Dental Treatment" by Guident. The hygiene and sterilization are immaculate.
It is led by one of the best Oral and Maxillofacial Surgeon and Dental Implantologists in Delhi NCR, India, Dr. Ujjwal Gulati. He has been awarded "Best Dentist of the Year" in International Healthcare Pride awards recently.