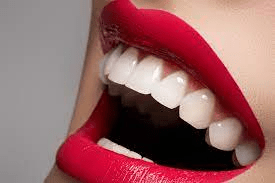 Braces or aligners align your teeth into a proper arch form and/or close the gaps between teeth and/or correct the overlapping teeth.
This is a boon for people who are self-conscious about the appearance of their teeth and gums. Those who have been hesitant to smile in public, keeping their mouths closed in photos and even covering their mouths suddenly start flaunting their smiles after treatment.
This alignment of teeth is beneficial functionally also. It obliterates the areas where food can get stuck and does not get cleaned easily. This reduces the chances of cavities and gum problems.
Alignment of teeth also helps to preserve our jaw joints (TM Joint) as improper bite has the potential to cause severe joint problems.
Braces are available in different types based on their visibility, comfort, removable features, the scope of treatment and treatment time.
Traditional Braces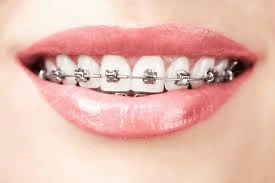 They are made of metal. They do serve the purpose but are a bit un-esthetic in appearance.
Ceramic Braces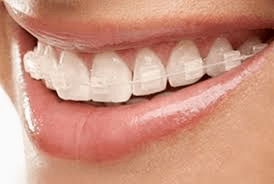 They are tooth coloured and are highly esthetic. They are preferred to metallic braces since one has to wear them for a long period.
Clear Aligners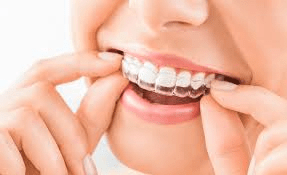 Clear aligners are best for adults who want a nearly invisible and more comfortable straightening method, as long as the problem is not too severe.
These removable covers are customized for your teeth and are as effective as traditional braces.
They help in alignment of teeth and manage mild to moderate cases. However in severe cases traditional braces are required.
Most patients receive a new set of aligners every 12-14 days, it's easy to maintain transparency and cleanliness.
They are supposed to be worn for 18-22 hours a day and also need to be removed before eating and brushing. They should be rinsed, cleaned and put back into the mouth right after.
Here in Indiadens which is one of the leading centers for advanced dental procedures like "Braces and Aligners" in Delhi NCR. You will be provided with first-hand information on your smile, the most appropriate treatment that you require, and the alternative treatment options available for you.
Orthodontic Treatment Cost
Indiadens is famous for its quality treatment at reasonable cost. Orthodontic treatments are extremely reasonable. Traditional braces are usually cheaper and/or more cost-effective than ceramic braces if one is totally ignorant about the social appearance and aesthetics of one's smile till the time one wears braces. The treatment cost depends upon the severity of the problem and hence the time required for correction.