DENTAL IMPLANTS
Dental implants can impact the look and function of your teeth making it one of the most impactful cosmetic dental procedures available.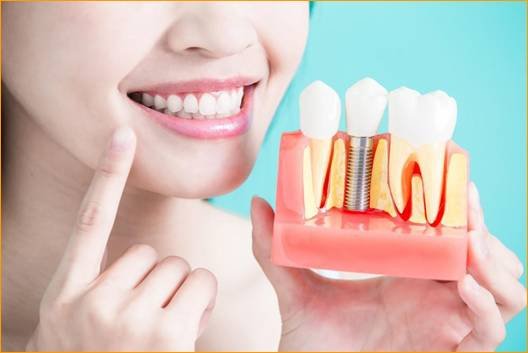 Dental implants do have these following cosmetic advantages that make them a highly beneficial tooth replacement option;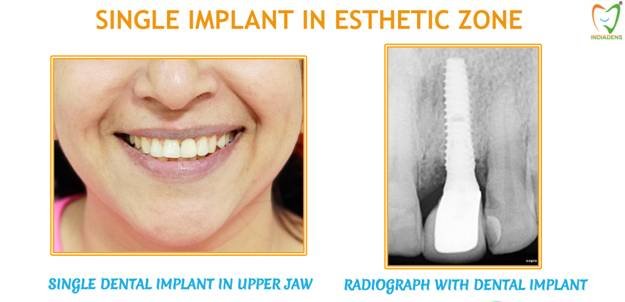 Look: Implant crowns look the same as your natural teeth in terms of size, shape, and color.
Long-lasting and durable: The major benefit of dental implants is that they can last very long(almost lifetime) if maintained well. They are highly durable.
Confidence: Missing teeth can lower your self-confidence levels as you may not feel comfortable smiling, talking, or even eating in front of others. Dental implants can help restore your confidence and self belief.
Dental implants are artificial but permanent replacements for missing teeth. One can say , "Implant supported teeth are the next best alternative to natural teeth".
Dental implant is placed below the gums and into the bone. Eventually the bone and implant fuse to create a foundation for a prospective tooth. The tooth is attached to the dental implant fused with the patient's bone. This replacement is very strong and durable.
More than looks, they have a functional edge. They can protect your other teeth from shifting and allow you to eat comfortably once again.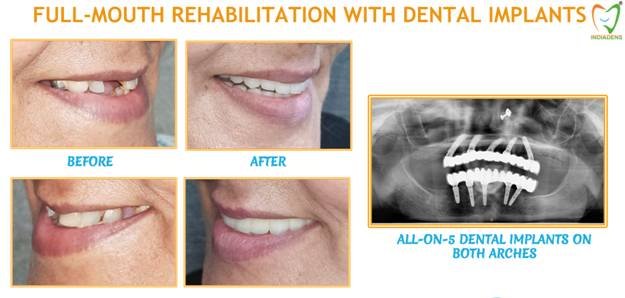 Why Indiadens?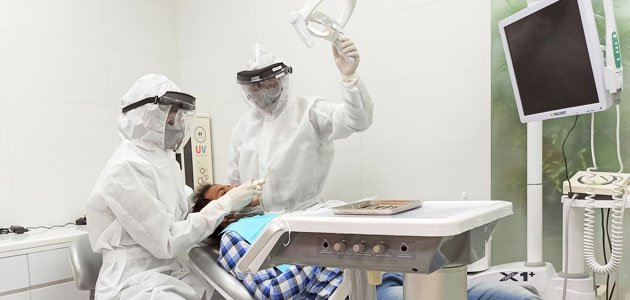 Highly skilled team of doctors working with Dr. Ujjwal Gulati, who is one of the leading oral and maxillofacial surgeons and dental implantologist in Delhi, NCR, India. The first and foremost step in giving teeth over dental implants is a minor surgery to insert the titanium screw into the bone. At times, additional surgical procedures are also required in case of bone or soft tissue deficiency to enhance the life of dental implants. Hence, it is always better to have the surgical process done from a specialist surgeon.
State of the art infrastructure and equipment: Indians is one of the rare clinics to have a separate Minor OT equipped with conscious sedation facility and dental lasers.
Latest and modern technology and top line biomaterials: the implants and other biomaterials used are from the best companies worldwide (USA / Germany / Switzerland / S. Korea). The patients are given a written record of the implants placed and biomaterials used.
Immaculate hygiene and sterilization: Indiadens has been recently awarded as THE MOST PROMISING CLINIC FOR "INTERNATIONAL LEVEL INFRASTRUCTURE AND PROTOCOLS".
Reasonable charges: In Spite of all this, the charges at Indiadens are extremely reasonable and in line with our motto "Quality meets Affordability".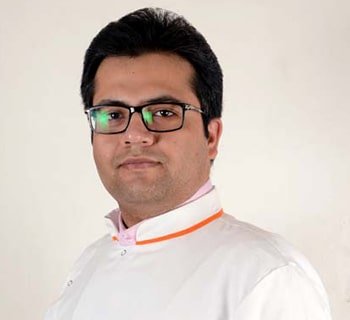 Dr. Ujjwal Gulati, the head of Oral & Maxillofacial surgery at Indiadens is considered one of the best dental implant specialist doctors in India, practicing in Delhi NCR, India and has vast experience in the field of oral surgeries.
He has been awarded as "The best dentist of the year" by International Healthcare Pride Awards".
He has treated and rehabilitated many national and international patients with dental implants with extremely promising results. His special expertise in "all-on-four" and "all-on-six" techniques of full jaw/full mouth implant rehabilitation is widely popular.