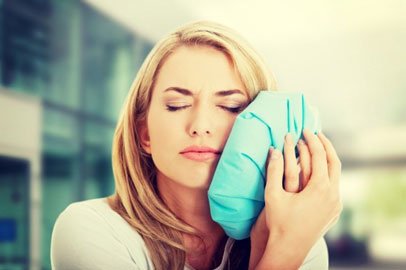 This write-up has been created by "Team Indiadens" for the benefit of patients undergoing implant treatment/surgery. All these are general instructions to be followed by almost every patient after the implant surgery. However, please focus on any additional instruction given by your doctor.
Dos:
Continuously bite on gauze for 30-45 minutes. Do not remove gauze to check for bleeding as it may dislodge the preliminary clot and lead to bleeding.
Remove the pack and have a cup of ice cream (or any other suitable cold and soft eatable like yogurt/custard etc.)
Follow it with your first dose of medication.
If bleeding continues, inform your doctor. In the meantime, bite on a moistened black tea bag for thirty minutes. Please take the medicine for bleeding (if prescribed).
Apply an ice pack to the side of the face where surgery was performed. Apply it for 10 minutes (on and off periods of 10-15 seconds), 5-7 times a day, for the next 24-36 hours after your surgery.
Please get your stitches removed (if indicated) in time as advised by the doctor.
Take your medicines as prescribed and report to the clinic/doctor in case of any emergency.
Start with warm saline rinses 5-7 times a day after 24-36 hours of surgery.
Don'ts (For the first 24 hours after dental implant surgery)
Do not spit or rinse your mouth.
Do not consume hot/hard/spicy food and tobacco/tobacco products/alcohol.
Do not apply hot packs.
Avoid any physical exercise.
Indiadens is the best dental Clinic in Delhi NCR to get your dental implant treatment done.
Dr. Ujjwal Gulati, one of the best oral and maxillofacial surgeons in India, leads the team of dental surgeons, making Indiadens one of the leading centers for dental implant surgery in Delhi NCR.
Indiadens also possesses high-end infrastructure like a specially designed minor OT (Operation Theater) and cutting-edge technology to support the team of dental implant surgeons.
It has become one of the favourite destinations for dental implant tourism for patients travelling from various countries for the best quality dental implants at affordable costs.
The cost of Dental Implant Treatment here starts at INR 15000/- (Fifteen thousand only).